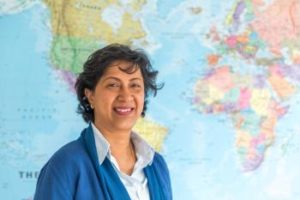 Shirley Meeuwisse ( 12.03.1957) was born in Paramaribo, Surinam.
She has been the driving force behind the developments of Albatros & Vulcaanhaven.
After raising daughters Betty and Emma, Shirley focussed on the procurement of the Seagull operations.
She now runs the back office and carries a  degree in Food Coaching.